ON YOUR FAMILY, YOUR FRIENDS & YOURSELF
We're here to help you be there.
From time to time, everyone could use a shoulder to cry on, a supportive friend or just someone to ask how they're doing. This May, we're encouraging you to #checkin on those you care about. You might be surprised what they have to say. We've created this toolkit to help you.

Click the pieces below to download.


#checkin on Your
Mental Health
-Video-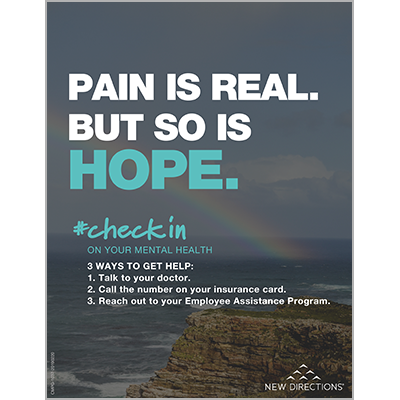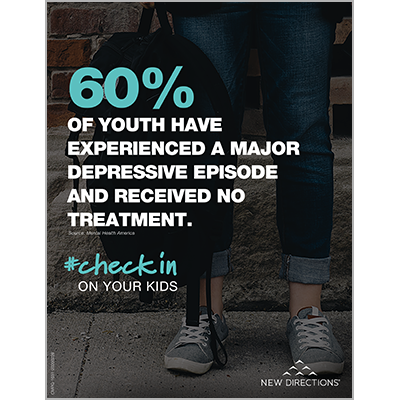 Depressive Episode
-POSTER-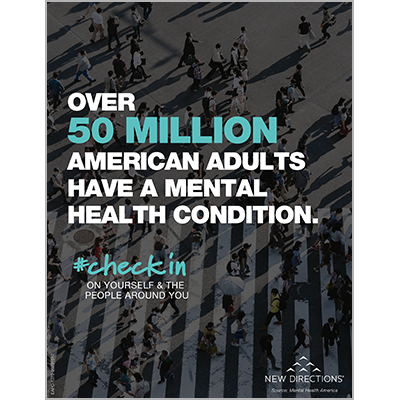 50 Million Americans
-Poster-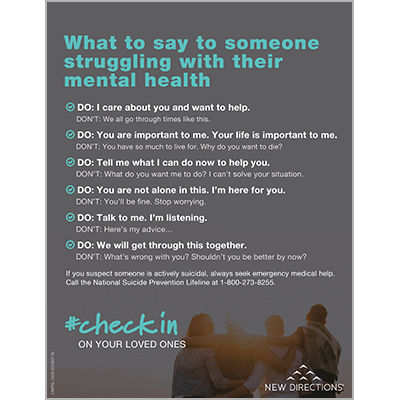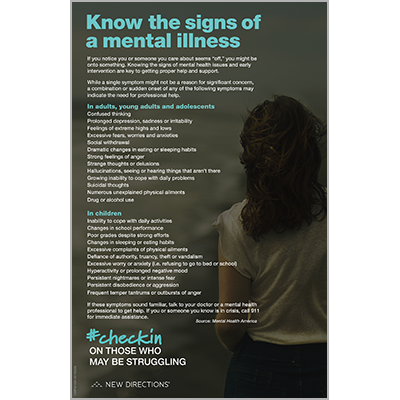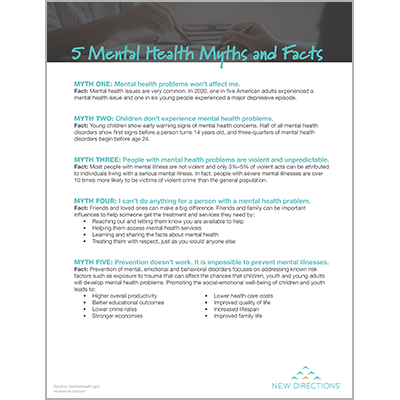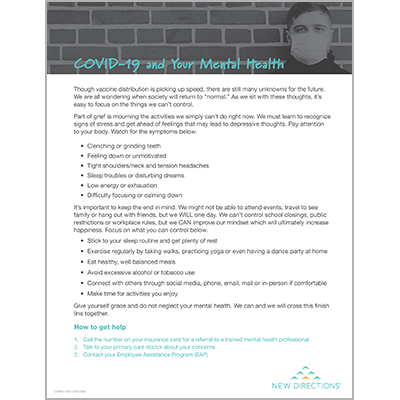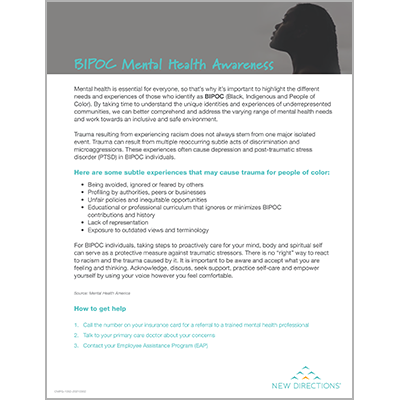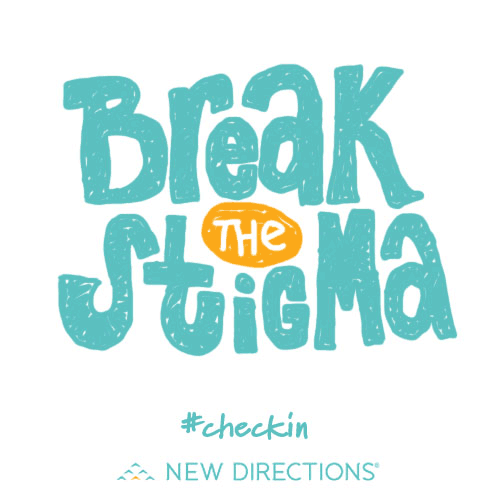 Break the Stigma
-ANIMATED GIF-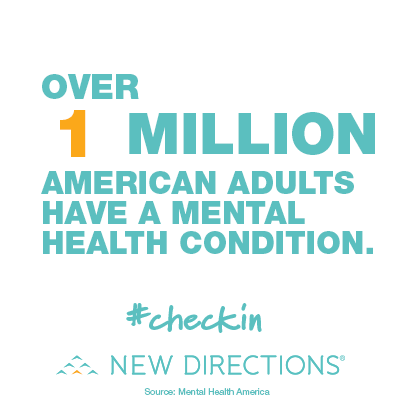 50 Million Americans
-ANIMATED GIF-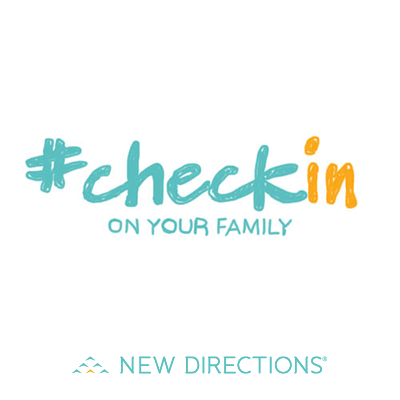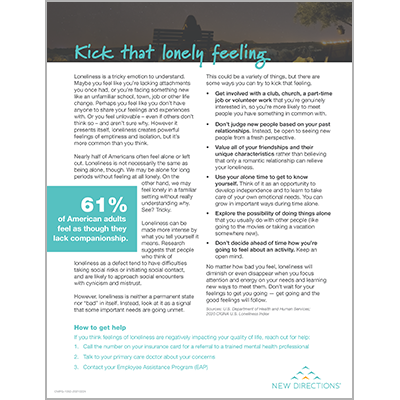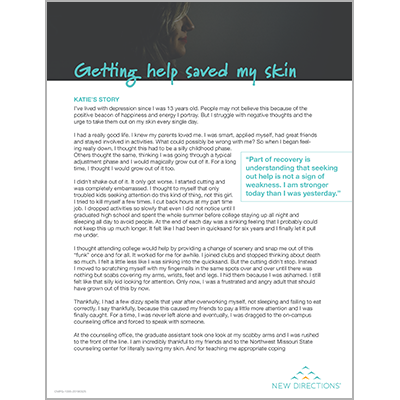 Katie's Story
-PERSONAL STORY-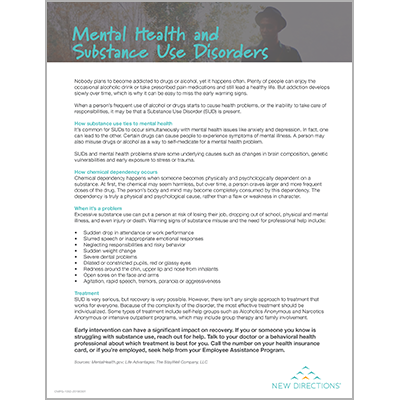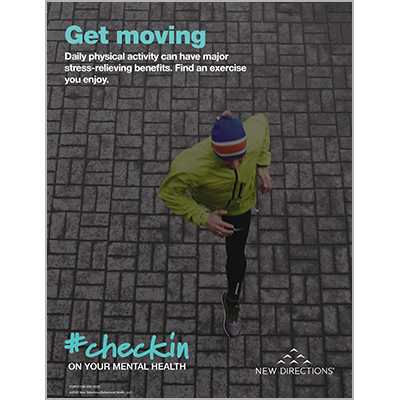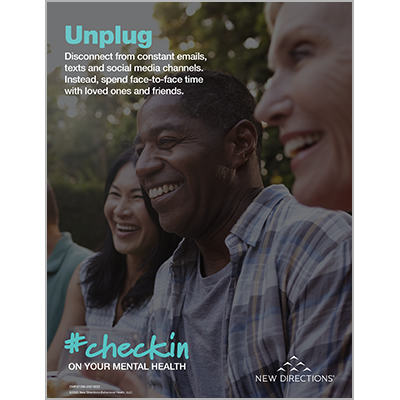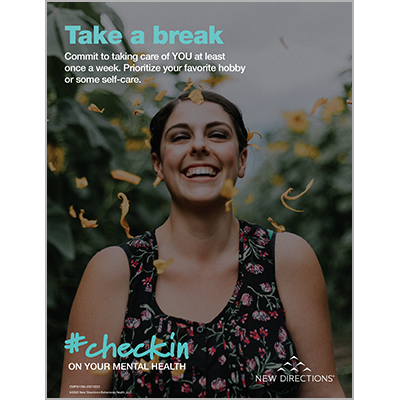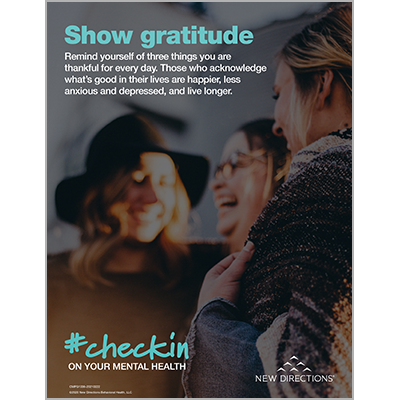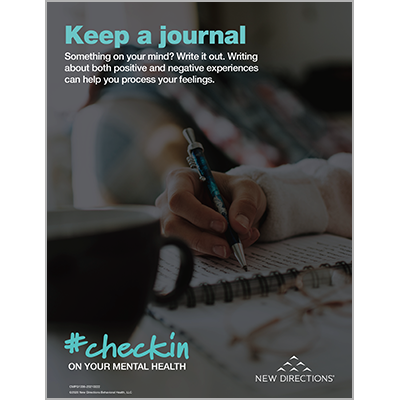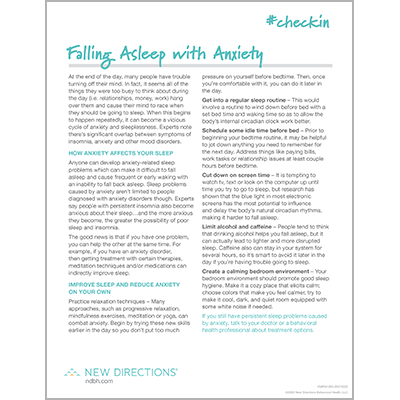 Falling Asleep with Anxiety
-TIP SHEET-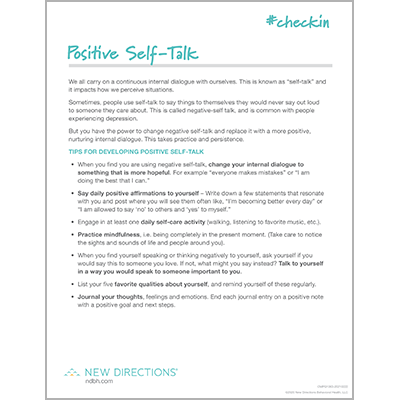 Positive
Self-Talk
-TIP SHEET-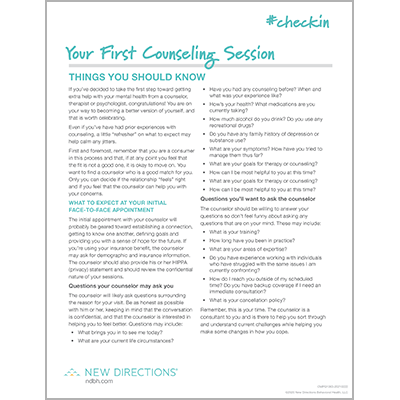 Your First Counseling Session
-TIP SHEET-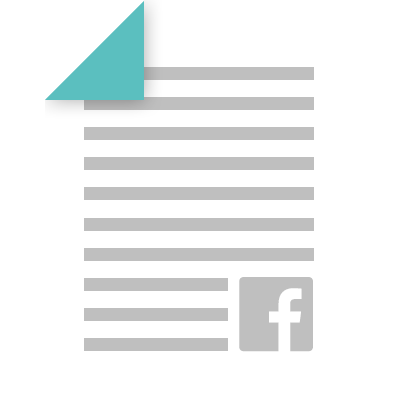 Social Media Posts
-DOCUMENT & IMAGES-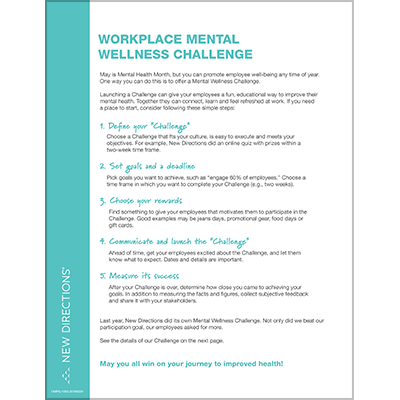 Wellness Challenge
-WORKPLACE CONTEST-
MENTAL HEALTH MONTH
-Web Banner-
VIEW OUR OTHER TOOLKITS
SUICIDE PREVENTION
|
DRUG & ALCOHOL
|
AUTISM AWARENESS